American Idol Collectible Card Game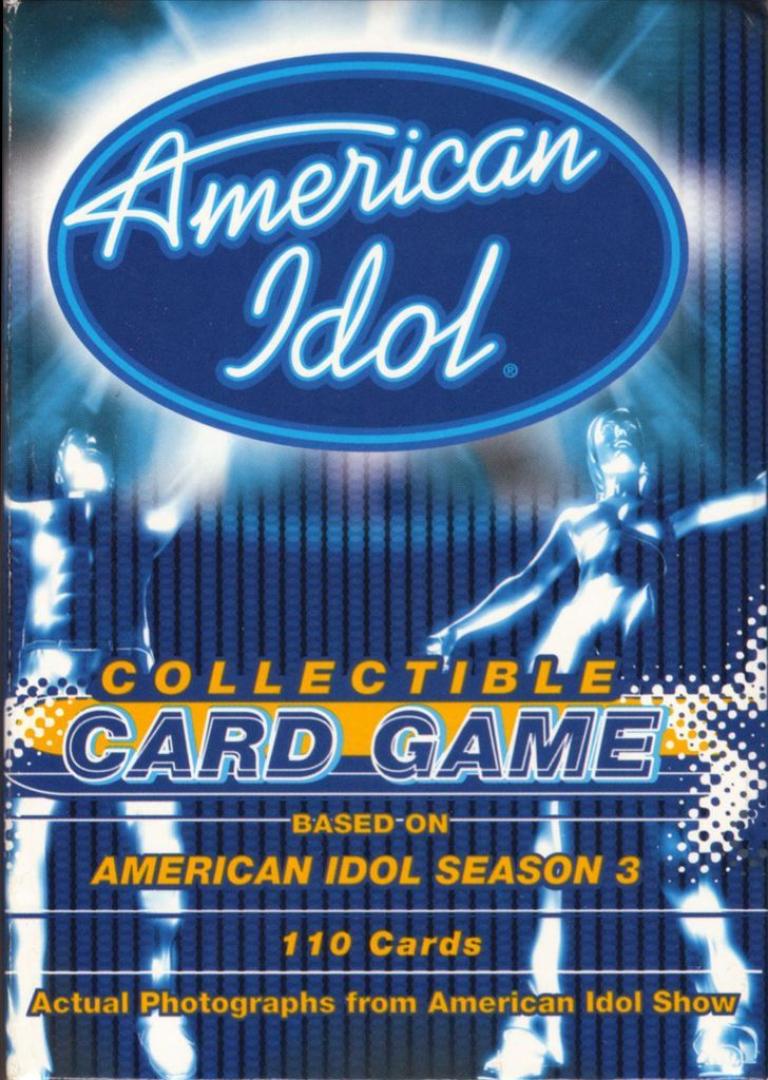 American Idol Collectible Card Game
From Publisher's website:

Now you can become an American Idol with the American Idol Season 3 Collectible Card Game by Fleer Trading Cards. Look for the complete 110-card game box set at retailers nationwide. The American Idol Season 3 card game is fast, easy to learn, and fun for two-to-six players, ages 9-and-up.

These great-looking game cards carry photographs of actual American Idol contestants, rejects and judges. Match a song card with a singer card and use judge cards to take your contestants all the way to the finals. Then, during the finals, you can cast your vote to determine which contestant becomes the American Idol winner!