Episode 136- David Waybright & Pulsar 2849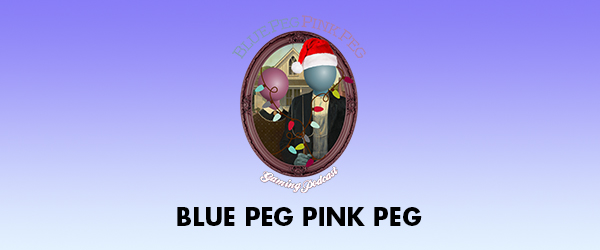 Episode 136- David Waybright & Pulsar 2849
During this weeks episode:
1) The Pegs are joined by David Waybright of Man vs. Meeple as they discuss their recent gameplays including The Estates, Auztralia, Magnastorm, and more;
2) All the Pegs (and guest) review the action selection game Pulsar 2849; and
3) Look back at Whistle Stop.
Click here for game play photos and show notes.
To access the direct download, click here.
Certain of the aforementioned reviews derive from a copy of the reviewed game which was provided by the publisher, free of charge.
1:26- Trivia; 8:16- David Waybright; 22:10- Google Hangout; 26:20- Steven Sites & Champions of Midgardl; 29:02- BGG Con; 38:29- Todd Kauk & Gabriel Edge; 42:00- Auztralia; 51:30- Impact; 59:43- Underwater Cities; 1:06:52- Ganz Schon Clever; 1:12:02- The Estates; 1:19:50- Magnastorm; 1:32:00- Islebound; 1:40:35- Journal 29; 1:45:30- Kero; 1:55:40- Bill Maher can eat it; 2:03:23- Party at Tiffany Burrells House; 2:08:07- Scrabble news; 2:11:24- Pulsar 2849 Rules; 2:16:24- Pulsar 2849 Review; 2:58:28- Whistle Stop Re-Roll
Games Featured in this Episode