Episode 151 - 2017 Year in Review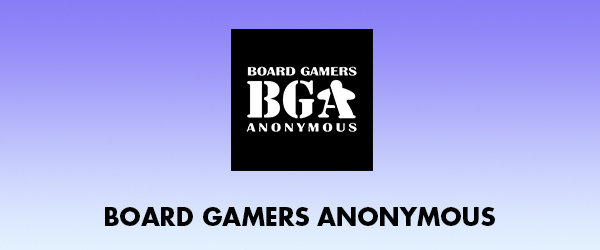 Episode 151 - 2017 Year in Review
2017 is finally over and before we look too far into the future for 2018, we wanted to take a moment and review the year that was. This week, Chris and Anthony dive into 2017 in review, including a look at our most anticipated games of last year and how they performed. 
First up, we asked the listeners which game they would like to see have a campaign-style expansion added to. 
Next up we dive into our acquisition disorders, including Gentes Deluxe and Scythe: Rise of Fenris. 
For our At the Table segment this week, Anthony reviews Civilization: A New Dawn and Chris dives into Calimala. 
Finally, in our feature, we look at the games we thought we'd be most excited for in 2017 and discuss how they performed, followed by a run through of our gaming resolutions for 2018, our biggest surprise of last year and the favorite con of the year. 
If you haven't yet, be sure to connect with us on Facebook (www.facebook.com/boardgamersanonymous), Twitter (http://twitter.com/bgapodcast), and on our website (www.boardgamersanonymous.com). You can support the show as well by donating on Patreon (www.patreon.com/bga), or using our Amazon affiliate link.
Games Featured in this Episode