Dice Tower Now 692: July 27, 2020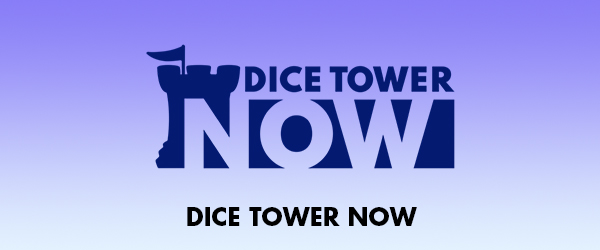 This episode, Bree talks to designer Erica Bouyouris about switching to Plan B in the time of COVID, and Kitty gets spooky with "The Night Cage" and "The Shivers" Kickstarters.
TOP STORIES:
"Pictures" takes home the 2020 Spiel des Jahres, and "The Crew: The Quest for Planet Nine" wins the Kennerspiel des Jahres.

Giant "Catan" field opens in Germany.

"Last Light" from the Dice Tower's Roy Cannaday promises 8-player 4X space action in under 90 minutes.

Upper Deck announces "Legendary: A Marvel Deck Building Game - Into the Cosmos."

Starling Games alum launch development house Quillsilver Studios.

"The Umbrella Academy" gets its own card battling game.

Amazon to crack down on counterfeiting.

"Usagi Yojimbo Hero Pack" coming to "Arcadia Quest."

Wizards of the Coast powers down "Transformers Trading Card Game."
THE HOTNESS:
Cairn

Renature

Under Falling Skies

Fort

Unmatched: Buffy the Vampire Slayer
SPECIAL REPORT:
Bree Goldman discusses "Steven Universe: Beach-A-Palooza Card Battling Game" with designer Erica Bouyouris.
NEW & UPCOMING RELEASES:
Scooby-Doo! Betrayal at Mystery Mansion

Meza

A Song of Ice & Fire: Tabletop Miniatures Game - Bloody Mummers Zorse Riders Unit Box

Harlem Unbound (2nd Edition)
KICKSTARTERS:
OUTPUT RANDOMNESS:
Corey explores the concept of fun in gaming.
LINKS: