Dice Tower Now 693: August 3, 2020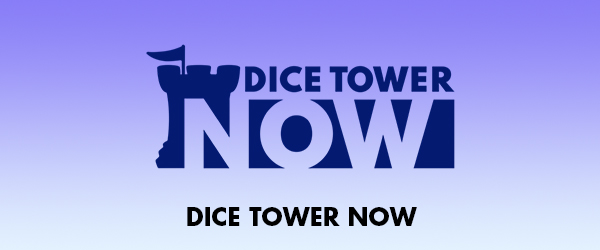 This episode, Corey wraps up his exploration into the role of board game developers, we take a look at some of the big announcements out of Gen Con Online, and Kitty and Chris discuss the Kickstarter campaigns for "The Fuzzies," "Petrichor: Collector's Edition" (and "Cows" expansion), and "Clash of the Cryptids."
TOP STORIES:
Build the Big Apple in "Santorini New York."
"7 Wonders" gets a fresh look.
"Dinosaur Island: Roar N' Write" and "Dinosaur World" mark their territory.
Establish the Port of San Francisco with "Embarcadero."
"Epic Encounters" brings big monsters to your TTRPG.
"Tidal Blades: The Roleplaying Game" in the works.
TTS offers a spoiler-free demo of "Pandemic Legacy: Season 0."
"Infinity Gauntlet: A Love Letter Game" to get an exclusive window at hobby game stores.
"X-Men: Mutant Insurrection" coming in early 2021.
Groot and Rocket Raccoon take "Marvel Champions: TGC" into deep space.
"Prophecy of Kings" grows the galaxy of "Twilight Imperium (Fourth Edition)."
"Descents: Legends of the Dark" teased by Fantasy Flight.
Hobby game sales up in 2019.
"Perseverance: Castaway Chronicles" and "Dead Reckoning" go big on Kickstarter.
Mythic Games settles IP dispute over "Time of Legends: Joan of Arc."
Cold-blooded "Lizard Wizards" are hot.
SPECIAL REPORT:
Corey discusses who does and does not need a developer on their board game.
NEW & UPCOMING RELEASES:
Fallout Shelter: The Board Game
Sherlock Holmes Consulting Detective: The Baker Street Irregulars
Disney Hocus Pocus: The Game
Philosophia: Dare to be Wise
Kids on Brooms
The Magnificent
CONNECT: