Dice Tower Now 696: August 24, 2020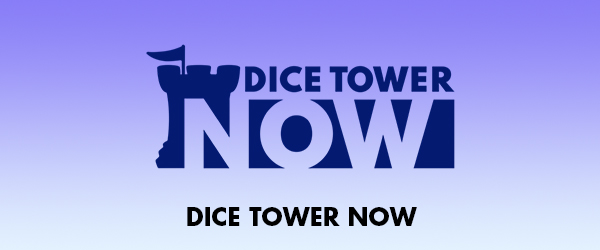 This episode is all about new game announcements and updates. Chris discusses the Kickstarter for "Glen More II: Highland Games." And Corey talks about the unwritten rules of gaming.
TOP STORIES:
Take your dino park off the island with "Dinosaur World."
"The Stefan Feld City Collection" Kickstarts its tour with "Hamburg" and "Amsterdam."
"CloudAge" to take flight as a shorter and lighter Pfister entry.
Build the famous "Hadrian's Wall" with a new game from Garphill Games.
"7 Wonders" adds new editions for 3 expansions.
"Magic: The Gathering" gives every dog its day.
"Arkwright: The Card Game" streamlines one of the heaviest games around.
Games Workshop announces "Space Marine Adventures: Rise of the Orks" and "Warhammer Age of Sigmar: Crypt Hunters."
"Sniper Elite" makes the leap from PC to tabletop.
Join the B.P.R.D. in "Hellboy: The Roleplaying Game."
KICKSTARTER:
NEW & UPCOMING RELEASES:
Infinity Gauntlet: A Love Letter Game
Imperial Settlers: Empires of the North - Barbarian Hordes
In the Hall of the Mountain King: Cursed Mountain
Mystery House: Adventures in a Box - Back to Tombstone
Chronicles of Crime: 1400
OUTPUT RANDOMNESS:
Corey talks rules, magic circles, sumo, and the spirit of the game.
CONNECT: