Dice Tower Now 698: September 7, 2020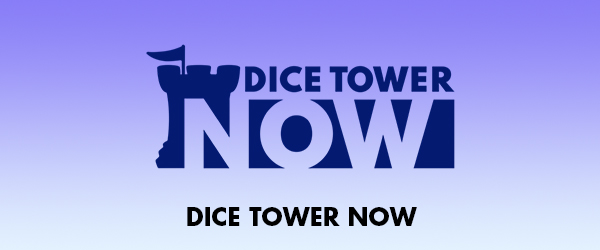 This episode, we roll down the Ganges, strike Silver, and get our games delivered in 30 minutes or less. Chris and Kitty take a look at Kickstarters for Plantopia: The Card Game and Mercado de Lisboa. And Corey remembers the 80s.
TOP STORIES:
"Rajas of the Ganges" gets a roll-and-write.

It's the "Year of Moloch" for "Neuroshima Hex!"

Impress the Pharaoh in Friedemann Friese's "Faiyum."
BGG's #1 kids game gets a sequel in "Zombie Teenz Evolution."
"Silver Dagger" adds zombies to the series.
Battle vampires alongside fellow werewolves in "Armata Strigoi."
"Vaesen Nordic Horror: RPG" adds a new expansion and components.
"Magic: The Gathering" gets a life-size pyromancer.
"Philosophia: Floating World" takes the series to Edo-period Japan.
The FAA grants Amazon's request for unmanned drone delivery.
THE HOTNESS:
Cóatl
Mercado de Lisboa
Tekhenu: Obelisk of the Sun
Raiders of Scythia
Rurik: Dawn of Kiev
KICKSTARTER:
NEW & UPCOMING RELEASES:
Tekhenu: Obelisk of the Sun
Divvy Dice
Truffle Shuffle
Fairy Trails
Smartphone Inc.: Status Update 1.1
Robinson Crusoe: Treasure Chest
OUTPUT RANDOMNESS:
Corey remembers a simpler time when things were more complex.
CONNECT: