Dice Tower Now 700: September 21, 2020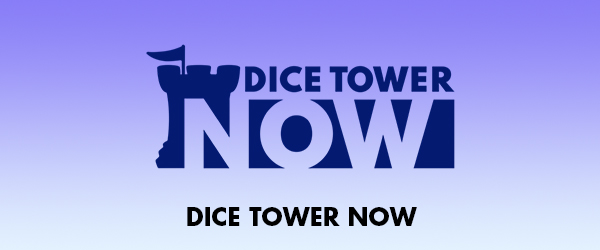 This episode, Corey wraps up his look at the role of board game graphic designers, and Chris and Kitty showcase Kickstarters for "Flourish" and "Type 7."
TOP STORIES:
"The Crew" wins the 2020 Deutscher Spielepreis.
"Gloomhaven: Fallen Lion" comic book coming soon.
On Steam, "Gloomhaven" adds online co-op mode.
"Blood Rage: Digital Edition" adds "Mystics of Midgard" DLC.
2009's "Tobago" gets its first expansion.
Team up with a friend and your favorite Disney heroes in "Disney Shadowed Kingdom."
Avoid hitchhiking ghosts in "Disney: The Haunted Mansion - Call of the Spirits Game."
"Shadows of Brimstone" gets two revised core sets.
Reiner Knizia's "Sumatra" takes players on an Indonesian expedition.
WizKids to release cursed artifacts from "D&D Icons of the Realms."
THE HOTNESS:
Tellstones: King's Gambit
The Search for Planet X
The 7th Citadel
Dune: Imperium
SPECIAL REPORT:
Corey takes a deeper look at the relationship between graphic designers and the games to which they lend their skills. With contributions from Travis Hill, Glenn Drover, Peter Vaughan, Travis Chance, and Matt Paquette.
NEW & UPCOMING RELEASES:
Detective: A Modern Crime Board Game - Season One
Barkham Horror: TCG - The Meddling of Meowlathotep
Arkham Horror (3rd Edition): Under Dark Waves
Celtic
KICKSTARTER:
CONNECT: