Dice Tower Now 719: February 8, 2021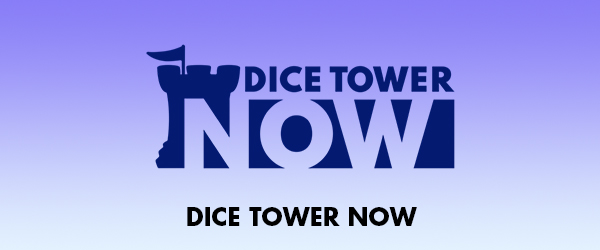 This episode, we revisit the World's Fair, chill out on a frozen planet, get a psych evaluation, and familiarize ourselves with all available Exits. Plus, we've got part 3 of one game designer's all-too-true tale of terror.
TOP STORIES:
Secret Lair "Black is Magic" to benefit Black Girls Code.
Publisher Bombyx partners with Luma Imports.
Survive a frozen alien world in "Cryo."
Barnes & Noble gets an exclusive edition of 2020 Spiel des Jahres winner "Pictures."
"World's Fair 1893" gets a new more inclusive edition at Amazon.
Five new "EXIT: The Game" titles heading to the US.
Psychoanalyze your friends with "Rorschach."
Hard-to-find titles from Oink Games now available on Kickstarter.
Kid-friendly dungeon-crawler "CoraQuest" hits Kickstarter.
THE HOTNESS:
Red Rising
Sleeping Gods
Outlive
Res Arcana
Root: The Marauder Expansion
My City
Terraforming Mars: Ares Expedition
KICKSTARTERS:
NEW & UPCOMING RELEASES:
Hallertau
Unmatched: Little Red Riding Hood vs. Beowulf
Smash Up Marvel
It's a Wonderful World: War or Peace
SPECIAL REPORT:
Corey presents chapter 3 of a game designer's true horror story.
CONNECT: